Executive Leadership
---
Posted in: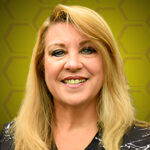 Beth has worked for Hoffman's for 23 years and started as a CSR and moved up in a leadership role in the company. During her time with Hoffman's Beth has run our event committee, HR department, Accounting Team, Cash Management, and now is our senior Finance Director. She is also our liaison for the Wells […]
Read More....
---
Posted in: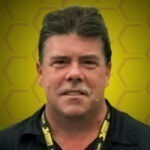 Michael Jenzano is a seasoned professional in the field of pest control and management, currently holding the position of Senior Account Manager at Hoffman's Exterminating Co, a prominent family-owned and operated full-service pest control company serving NJ, PA, DE, and MD regions. Michael is involved in the New Jersey Food Processors Association, Gloucester County Chamber […]
Read More....
---
Posted in: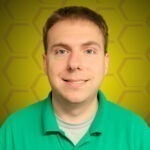 Robert Rutherford joined Hoffman's Exterminating in June 2022 as the Director of People & Culture. Prior to this he spent the previous 12 years serving on Active duty in the United States Marine Corps as well as other high-level Human Resource roles. Since joining, Robert has evolved the HR capabilities of Hoffman's through persistent effort […]
Read More....
---
Posted in: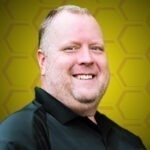 Paul has been with Hoffman's for 32 years. He has held several positions in the company and currently heads up our Fleet and Inventory Management programs along with heading up our Safety program for the entire company. He ensures that vehicles are up to date from maintenance to documentation & the inventory is accounted for. […]
Read More....
---
Posted in: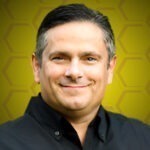 Wayne Mauri is the General Manager at Hoffman's Exterminating for our New Jersey Operation. It has been my mission to coach my managers to where they are developing their teams to be the best at servicing our customers and developing opportunities for our employees. I believe that every one of our branches should be involved […]
Read More....
---
Posted in: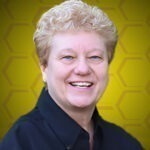 Eve is the Vice President & Good will Ambassador for Hoffman's. She has been with Hoffman's for 7 years but has been in the Pest Control industry since 1981 and she and William Hoffman have had a long-term business relationship over the years. She serves on countless committees, volunteers for anyone. When not at work, […]
Read More....
---
Posted in: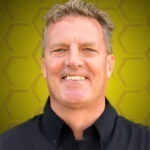 Bob is our Vice President and has been in the pest control industry for nearly Forty years. During this time his accomplishments are many. From field sales to sales to sales management to providing training for technicians, customer service representatives, salesmen, and mangers. He holds Seven technical licenses in three states and gives back to […]
Read More....
---
Posted in: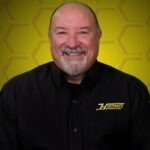 President/CEO of Hoffman's Exterminating Co., Inc. Bill started in the Pest Control Industry in 1980 after graduating High School as a "summer helper" for a Regional Family-Owned Pest Control Business after years of pumping gas and working on local pig farms in South Jersey. After 10 years, Bill decided to see what else was out […]
Read More....
---
Posted in: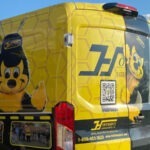 Meet BugsBee! BugsBee is an extremely important member of the Hoffman's Exterminating team and if you ask him, he would say, "buzz, buzzz, buzz, BUZZZ!", which roughly translated means "Extremely important member? No dude, I am THE most important member" He's a huge Philly and local college sports fan, and you can see him as […]
Read More....
---