Hoffman's Exterminating provides expert termite control in South Jersey, PA, DE, & MD to both residential and commercial clients. Did you know that termites can do more damage to homes and structures than all major storms, floods, and fires combined? Your home is your single most significant investment, so you should protect that investment with inspection and treatment from a reputable company. A company like Hoffman's Exterminating.
Termite control in South Jersey, PA, DE, & MD, has become a specific and technical business. Termite control is not something to mess around with, homeowners have been looking for an inexpensive alternative to the traditional liquid treatments when looking for services on termite control in South Jersey, PA, DE, & MD. We're happy to tell you that your search is over. Recent innovations in termite baiting have been tested and retested, and the results are impressive. Bait systems actually eliminate the termite colony, giving you the peace of mind that termites are not destroying your home. And all this happens without drilling porches, patios, sidewalks, garage floors, or digging up flower beds, lawns and gardens.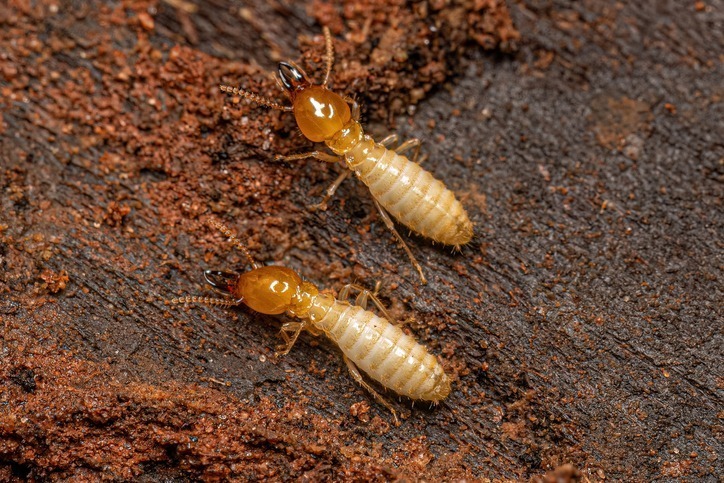 Need Our Services On Termite Control In South Jersey, PA, DE, & MD?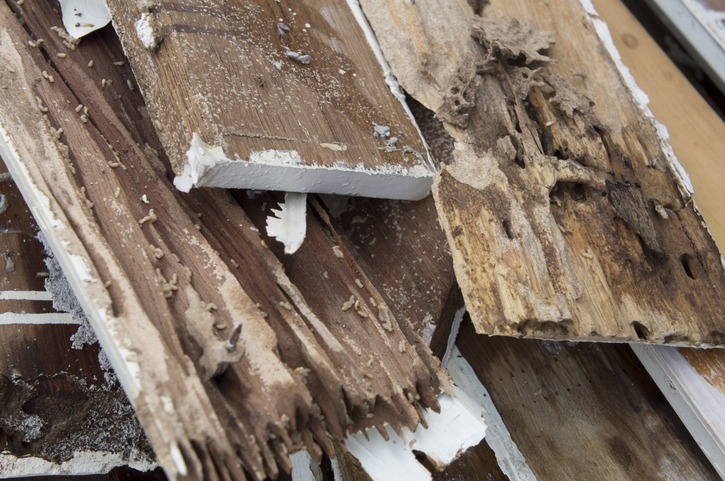 Termite bait is contained in a green station placed in the ground where termites forage. Once the termites find the station, they begin eating the bait inside. Next, the bait is passed to other colony castes until it reaches the Queen. Once the Queen is eliminated, the colony cannot survive on its own and dies off as well.
When you call Hoffman's Exterminating for termite treatment, each station in the termite-baiting process is checked to ensure the bait is palatable and plentiful. If we detect termites in one station, we may add another, so the termites consume the bait faster. All the stations are scanned and bar-coded, so we don't miss one during our inspection. This will also provide valuable information about when the station was inspected and what was found. Remember, it's essential to keep the stations in the ground to protect your home. Even though one colony is eliminated, several others can take their place and pose a threat to your home. Call our local, family-owned company today for the best results in termite treatment, and keep your property standing against these nasty invaders!
Although there still are many companies out there willing to put your home at risk because of their inexperience, we at Hoffman's Exterminating treat your home as if it were our own. Our business has always been built by "word of mouth" recommendations, and we understand that one unhappy customer will cost us not just your business but all those you would have referred us to.
Our reliable termite treatment options include:
Monitoring, Baiting, and Service Programs
Pre-Construction Termite Treatment
Soil Treatments.
Wood Treatments
Termite Certification
FHA, VA Conventional and Fannie Mae Inspection and Service
For More Information On Our Services On Termite Control In South Jersey, PA, DE, & MD, Contact Us Today!