Hoffman's Exterminating is a top provider of lanternfly control in South Jersey, PA, DE, & MD. Many people have never even heard of the spotted lanternfly. However, if you are familiar with these insects, you already know they are a problem. Native to Northern China, Vietnam, and Tibet, this invasive species has since made its way to the United States and Japan. While still considered an emerging pest, spotted lanternflies are increasingly common on the east coast in states like New Jersey and Pennsylvania. While not necessarily dangerous, spotted lanternflies are highly destructive and can contribute to reduced yields on fruit-bearing trees and plants. They are a fascinating species in many ways and very interesting to look at, but make no mistake—spotted lanternflies are not part of our ecosystem and should be exterminated promptly whenever possible.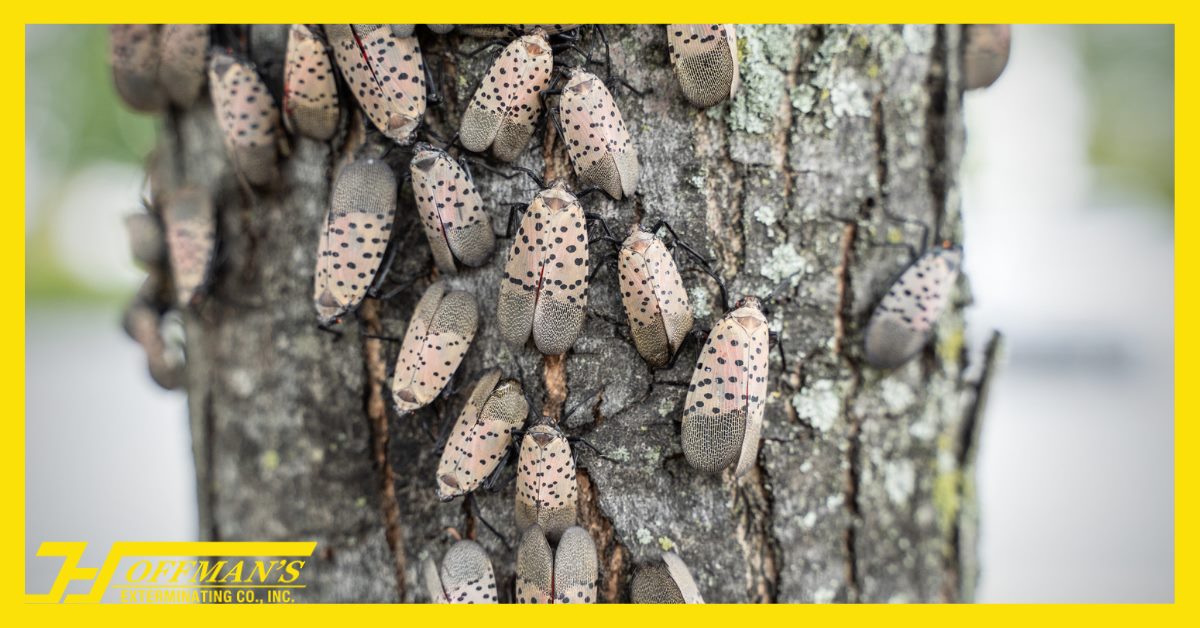 Are You In Need of Our Services In Spotted Lanternfly Control In South Jersey, PA, DE, & MD?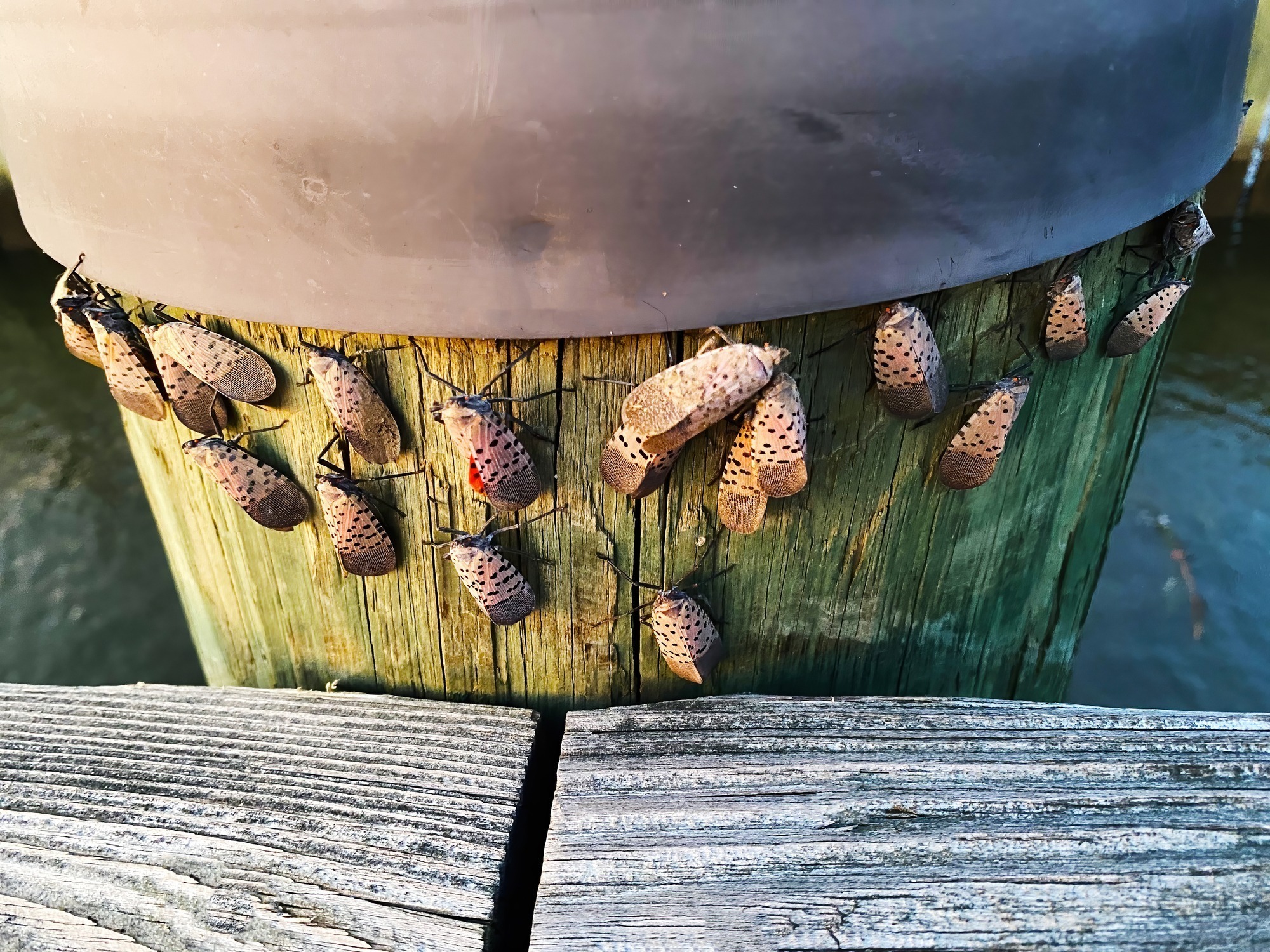 Fortunately, Hoffman's Exterminating proudly provides spotted lanternfly control. When we learned about this pest's ensuing threat, we quickly jumped into action, finding the ideal materials and methods to get rid of them promptly and efficiently.
How Do You Get Rid of Spotted Lanternflies?
At Hoffman's Exterminating, our goal is to assess the specific needs of your property and decide what works best situation. There are two main methods for dealing with a spotted lanternfly infestation: soil injection and spraying. We may recommend either service or a combination of the two depending on the severity of the problem. Regardless of your option, our work will always focus on safety to protect pets, children, and everyone else on your commercial or residential property.
Which type of spotted lanternfly control is right for me?
Soil Injection: Soil injection is inserting insecticide into a tree or shrub that the pest in question – in this case, spotted lanternflies – has taken over. Our technicians will inject the insecticide through the affected tree/plant's roots, letting the material move up through the living parts and into the canopy, thus disincentivizing the pest to use the tree or plant as a food/shelter source.
Spraying: Our spraying process for spotted lanternflies is pretty simple to what we would use to deal with various pests. The one thing to note is that rather than spraying any part of a structure with insecticide, we will instead be spraying the exterior of the infected tree. For this reason, it may be less effective than injecting the soil directly. However, insecticide spraying and injection are often the best courses for getting rid of spotted lanternflies.
Are You In Need of Our Services In Spotted Lanternfly Control In South Jersey, PA, DE, & MD?