Hoffman's Exterminating is a top provider of bee control services in South Jersey, PA, DE, & MD. Unlike some insects, bees are not only a frustrating nuisance for your property, but they also represent a legitimate health concern. Stings from these insects can be highly hazardous for those who are allergic, meaning it is essential for the well-being of your household or business to get rid of them ASAP. If you have noticed a bees' nest on your property, don't delay—call Hoffman's Exterminating right away.
Our bee control services in South Jersey, PA, DE, & MD are safe; the health and well-being of children or pets are never a concern. Our team of experts will also work to stop infestations fast and ensure they don't reoccur in the future. At Hoffman's Exterminating we promise we'll treat your home as if it was our grandma's house, so you never have to worry about whether your property is receiving the utmost care.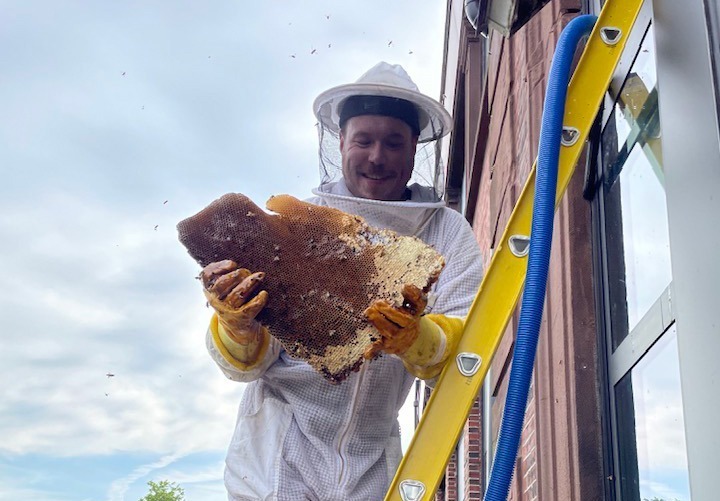 Are You In Need of Our Bee Control Services in South Jersey, PA, DE, & MD?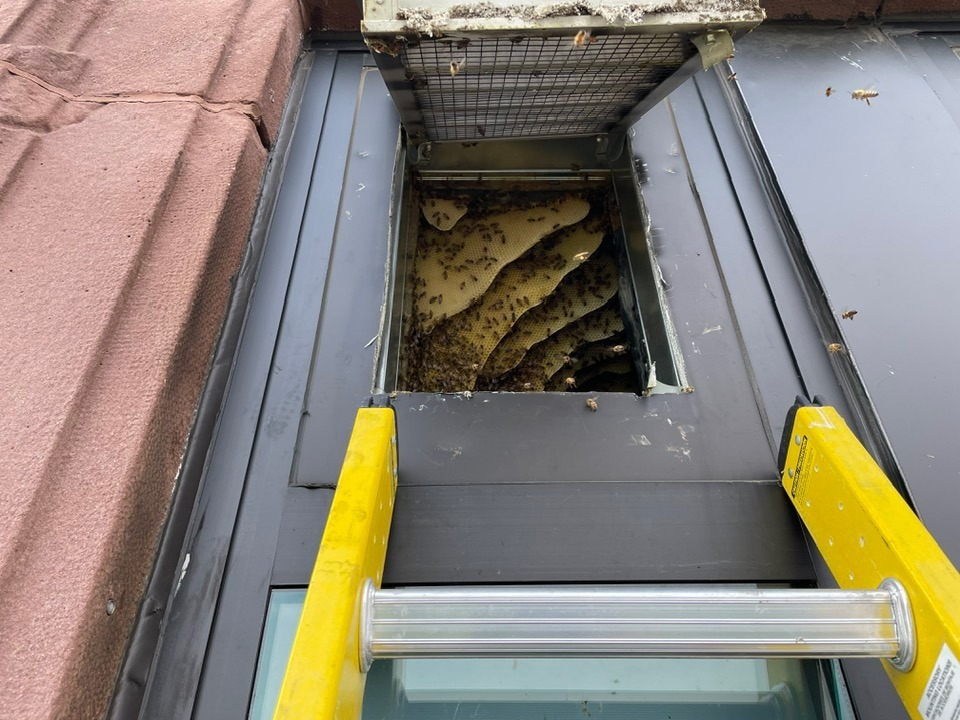 Bees are an essential part of our ecosystem. They provide necessary pollination for our environment, helping plants grow, breed, and produce food. However, bees, wasps, and hornets can also be a significant safety threat to any property. Just one sting from one of these insects can cause an allergic reaction dangerous enough to send a person to the hospital and even be fatal—and that's saying nothing of a scenario where a person receives multiple stings. And the most dangerous part of all? Many people who are allergic to these insects do not even know they are allergic until they get stung, meaning there's no way to prepare for the worst.
Luckily, Hoffman's Exterminating is here to provide bee control you can trust. Our experts have 30 years of experience, so you know we have what it takes to get the job done right the first time. Our reputation is stellar, and our technicians are known for delivering quality service with personalized care. We guarantee 100% satisfaction to every customer. There's no reason not to give our pest pros a call with treatment and extermination options that are safe for children, pets, and everyone else.
What can you do about them? In short, you can call Hoffman's Exterminating. These stinging insects come in various shapes and sizes, with some varieties being more aggressive than others. Seeing one or two bees around your property is no big deal and not a reason to freak out. However, if you constantly see bees or have spotted a nest, you should contact a pest control technician ASAP. This advice holds particularly true if you have children, pets, older adults, or immunocompromised individuals living with you. Remember, these insects do not set out to harm, but they WILL defend their territory if they feel threatened.
At Hoffman's Exterminating, we provide pest control services for:
Honey Bees
Carpenter Bees
The Common Eastern Bumblebee
And More
At Hoffman's, we have the training tools and technology to remove bee nests with minimal disruption to your property. Our spraying methods are safe and effective, and we always strive to get the job done ASAP. Plus, we may be able to help you find ways to reduce the presence of stinging insects around your home or business moving forward.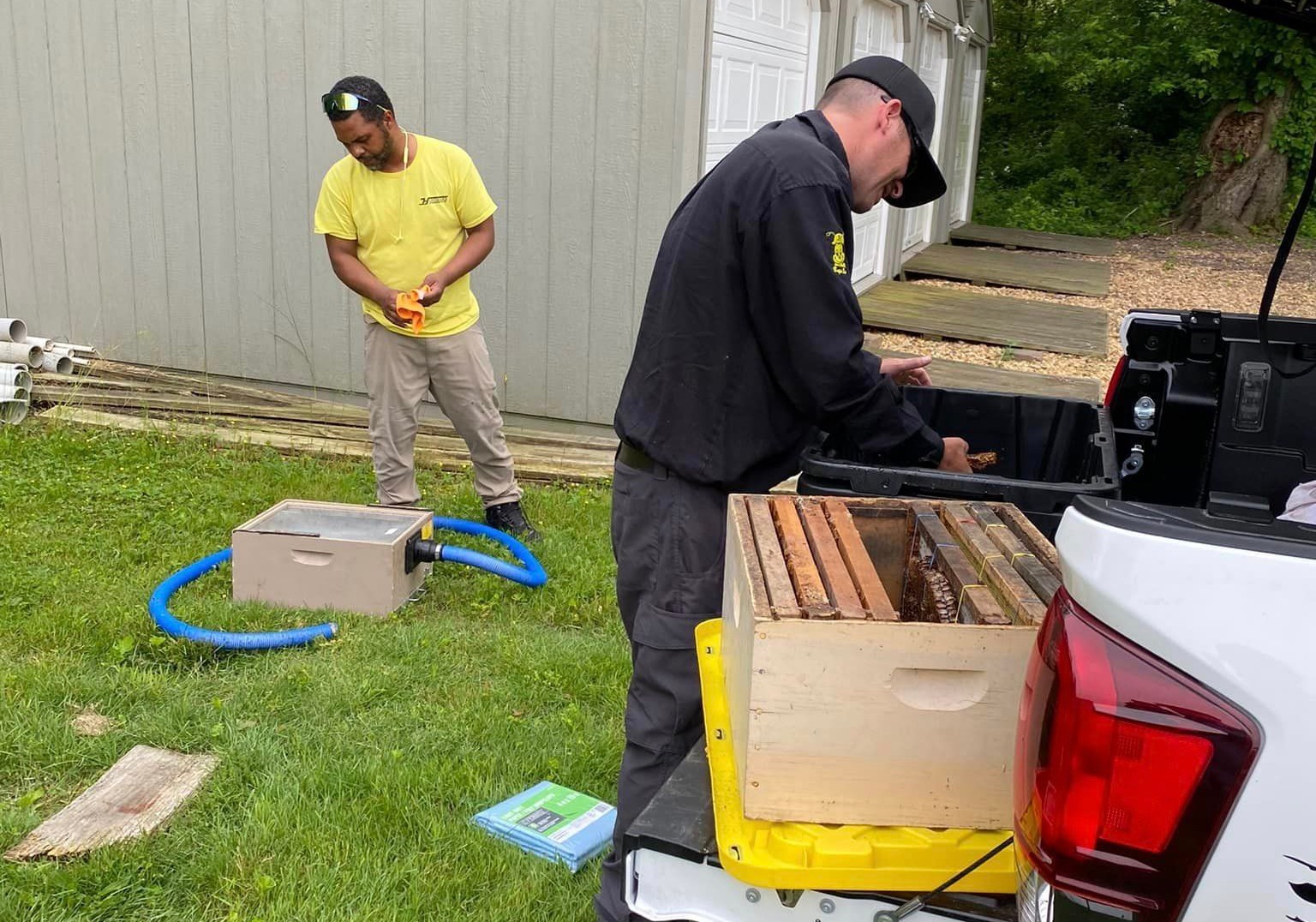 Are You In Need of Our Bee Control Services in South Jersey, PA, DE, & MD?